The Foundation of HIT
HIT works closely with clients to understand their specific needs, to offer suggestions, and to develop custom products and services that are on the cutting edge. This is achieved by three core elements: "Technology and Development", "Global Partners" and "Product Quality and Service". This is the foundation of HIT.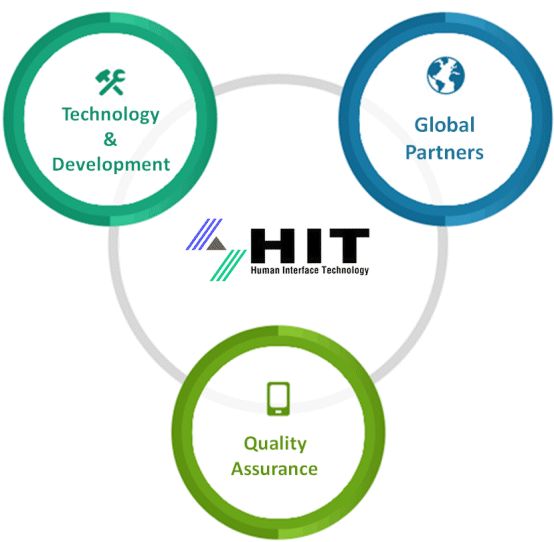 Technology & Development

– Bringing Clients to the Future
HIT keeps stead fast with a vision and technological strength that is ahead of its time.
While HIT's key strengths are with developing products and providing services in the payment, mobile, and wireless industries, HIT has the diversity work in other related fields in order to provide the most optimal match for its clients.
Global Partners

– Filling the Needs of Clients Together
HIT uses its strong relationships with partners from across the globe in order to fulfill clients' needs with the highest levels of quality and standards.
Quality Assurance

– Exceptional Service, Start to Finish
HIT makes detailed quality checks throughout every step of the process and provides services that far exceed international standards. HIT is 100% dedicated towards its clients so that they can operate their systems efficiently and smoothly.